Awards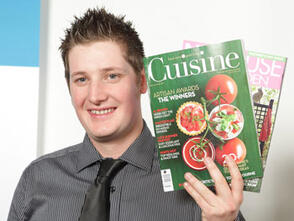 The 2010 Binding & Finishing Apprentice of the Year was Jason Rako, of PMP Print in Christchurch.
Jason, pictured, received his award at the PrintNZ Training Apprentice Awards Breakfast on 20 May 2011.
Jason went on to take out the ultimate training award - Apprentice of the Year for 2010. Congratulations!